Since Kyla was sick almost all week and it was raining for the most part, we didn't have time to do anything with the kids during Spring Break. Well, I decided Thursday night I'll take the kids to the Bronx Zoo Friday with or without Maria. At the last minute, Maria decided she would go.
Our plan was to be at the zoo by 10am and leave around 2pm so Iso can make her softball practice. We didn't leave the house until around 10:40am. We get to the GWB and there was some traffic. We get to the Bronx and there was traffic. I'm guess half of NY decided they wanted to go to the zoo as well because there was traffic everywhere! There was traffic two miles around the zoo. We decided to just look for parking "locally". We parked two blocks from the zoo which is not bad. We got there around 12:30pm. So much for leaving at 2pm.
It was so nice out. The zoo was packed! I couldn't believe how many people were there. We only got to see half the zoo. We wanted to see the gorillas and the elephants but by the time we got there it was closed.
Kyla wanted to go see the butterflies, of course. It was so nice there. That's where I took the most pictures because they were so close. There was no purpose of me taking pictures of animals that were too far away.
This was my favorite pic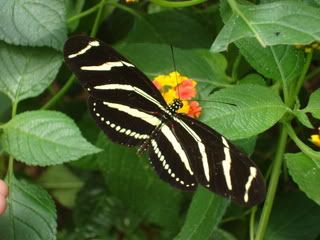 Funny how the most interesting was the smallest in the zoo.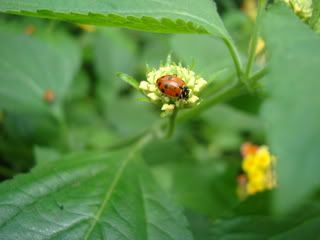 I drove back home. And of course, more traffic. We left at 5pm didn't get home until 7pm. We were so tired. All we did was eat then fell asleep.
For more pics
http://www.flickr.com/photos/cinca/sets/72157616868469063/